---
Great Spirit Hardwoods is here for all of your hardwood lumber needs.
Feel free to visit us to view our hardwood lumber and slabs, for wide belt sanding and machining services and for our custom, to the trade table top products. Our Mom and Pop hardwood lumber store is located in beautiful downtown, East Dundee, Illinois and we can serve you with quality whether you need a few pen blanks or want amazing pricing on a hundred board feet or more of select and better kiln dried hardwood. Insist on quality hardwoods at fair pricing from Great Spirit Hardwoods for that next woodworking project or job.
Hours of Operation - Seven Days a Week
Monday - 9:00 AM to 6:00PM
Tuesday - 9:00 AM to 6:00PM
Wednesday - 9:00 AM to 7:00PM
Thursday - 9:00 AM to 6:00PM
Friday - 9:00 AM to 6:00PM
Saturday 9:00 AM to 4:00PM
Sunday 10:00 AM to 4:00PM
---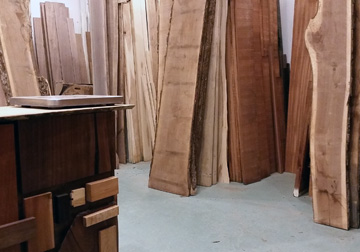 Our Friendly Neighborhood Mom and Pop Hardwood Lumber Store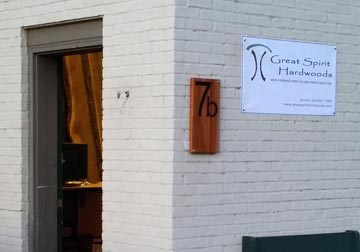 Great Spirit Hardwoods - Visit Us 7 Days a Week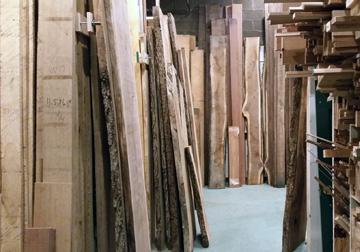 Hardwood Lumber, Premium Quality, Priced Right
---
We are the only hardwood store in the area open seven days a week.
We are here to serve you. As furniture makers ourselves, we always wished that we could beat traffic and shop for hardwoods on the weekends. We are here to assist as our shedule is meant to accomodate yours. In fact, our store came to being from a desire to provide what is completely lacking in the greater Chicago area, quality kiln dried hardwood at fair pricing without wide board charges. We are here to help you when you need it.
Great Spirit Hardwoods - Retail Store
11 Jackson Street
East Dundee, IL 60118
Office: 224-801-1969